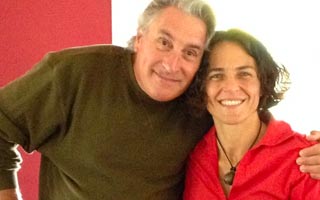 Earth Spirit Duo
October 29, 2016
Kalamazoo Nature Center
Gary Stroutsos (Native American flutes) and Carolyn Koebel (percussion) accompanied the presentation of Desert Dreams, a music performance with projected images, creating an immersive experience for all ages.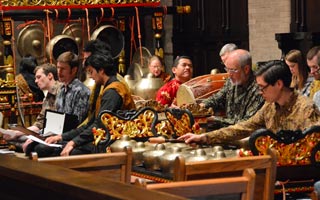 Friends of the Gamelan
October 29, 2016
Kalamazoo Public Library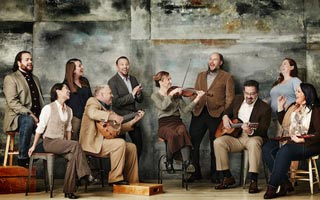 The Rose Ensemble: Land of Three Faiths
October 30, 2016
Dalton Center Recital Hall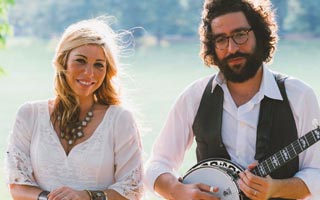 Nefesh Mountain
October 30, 2016
Congregation of Moses
Nefesh Mountain – the husband and wife team of Eric Lindberg and Doni Zasloff – bring their unique knowledge and passion for both Jewish and Bluegrass traditions to the fore, singing English and Hebrew songs alike. They performed two concerts at Congregation of Moses: a free family program in the morning, and an evening ticketed performance.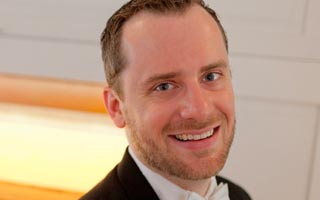 Jonathan Ryan Solo Recital
October 31, 2016
First Baptist Church
One of the premiere young concert organists of our time, Jonathan Ryan performed a solo recital showcasing the First Baptist Church's Letourneau organ and repertoire for All Saints Day.
The concert was preceded by a family-friendly "Introduction to the Organ" event, in tandem with a "Trunk-Or-Treat" at the First Congregational Church parking lot.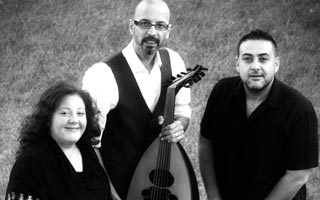 Dio Trio
November 1, 2016
Heritage Hall, Western Michigan University
A trio of Syrian musicians on voice, oud, and percussion offered a varied repertoire, rooted in the rich musical heritage of the Arab Middle East.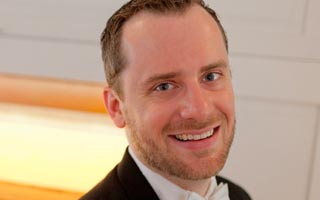 Jonathan Ryan Master Class
November 1, 2016
First Baptist Church
The acclaimed organist concluded his Festival appearance by holding a Master Class at First Baptist Church.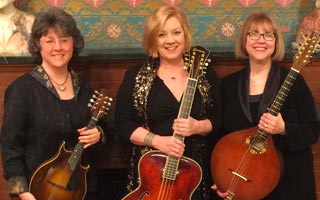 Sound & Spirit of Southwest Michigan
November 2, 2016
First Baptist Church
Our annual "Sound & Spirit of Southwest Michigan" event concluded the 2016 Michigan Festival of Sacred Music. Performers included Hazeltree (acoustic traditional music ensemble, pictured); Capoeira Mandinga (acrobatics/martial arts with music and dance); Leahaliza Lee (traditional Sephardic song); Jean Watson (singer/violinist); Greg Secor (percussion); and Coalescence Percussion Duo (Greg Secor and Judy Moonert).