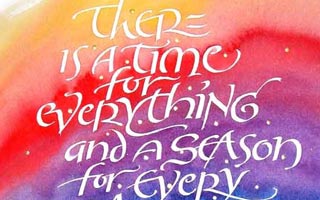 Timothy R. Botts – "Expressive Calligraphy" Exhibit
October 5 – November 25, 2018
First Baptist Church
This exhibit featured the work of a master calligrapher who designed more than 600 books and bibles in a 40-year career.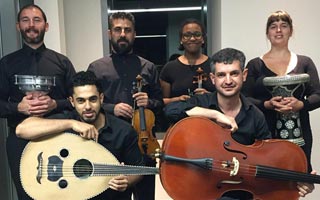 Bahar Ensemble With Orchestra Rouh
October 5, 2018
First Baptist Church
A collection of musicians presented traditional Middle Eastern music with the group they mentor, Orchestra Rouh.
Fifth House Ensemble – "Degenerate Art"
October 7, 2018
Kalamazoo College – Dalton Theater, Light Fine Arts Building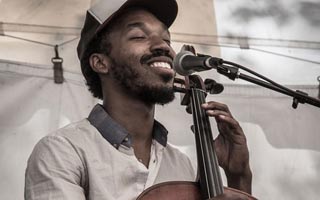 Jordan Hamilton
October 13, 2018
Kalamazoo Public Library
Whether playing Bach or Chance the Rapper, this innovative musician finds new ways for the cello to connect to a modern audience.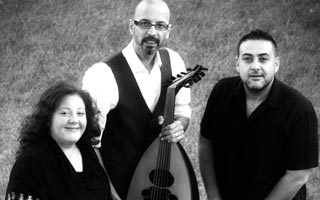 DIO Trio
October 13, 2018
Dalton Center Recital Hall
A trio of Syrian musicians on voice, oud, and percussion offered a varied repertoire, rooted in the rich musical heritage of the Arab Middle East.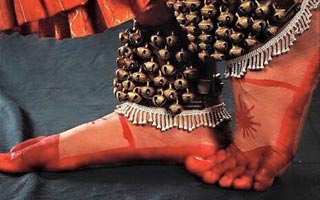 Hindu Music & Dance
October 14, 2018
Kalamazoo College – Dalton Theater, Light Fine Arts Building
Artists drawn from the Midwest performed a program of Hindu music & dance at the Kalamazoo College Light Fine Arts Building.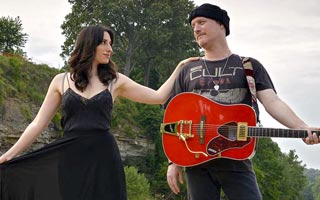 HuDost
October 21, 2018
Prince of Peace Lutheran Church
Self-described as "the Neo-Folk World-Rock Ensemble from Montreal and Kentucky", the music of HuDost crosses all borders and barriers.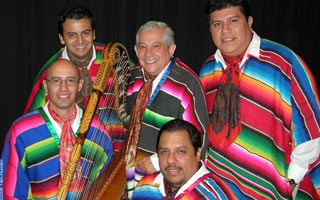 Tlen-Huicani
October 25, 2018
Edison School
With their traditional costumes and instruments, a concert with Tlen-Huicani is like taking a musical journey through Mexico and South America.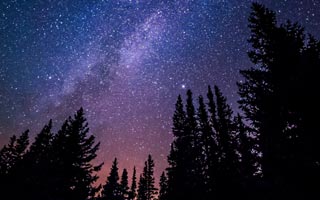 "Sky Legends of the Three Fires"
November 2, 2018
Kalamazoo Valley Museum
As part of the November Art Hop, three Native American stories about the night sky were featured at the Kalamazoo Valley Museum Planetarium.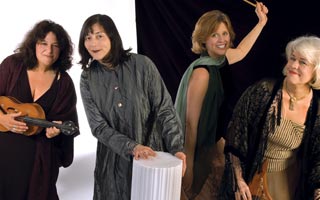 Tapestry – "Lessons of Darkness: Armistice Day 1918"
November 8, 2018
First Baptist Church
This vocal ensemble commemorates the 100th anniversary of Armistice Day with works of composers affected by the war.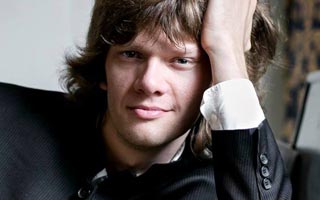 Arsentiy Kharitonov, Piano
November 9, 2018
First Baptist Church
A prizewinner of national and international competitions, acclaimed pianist and composer Arsentiy Kharitonov performed a solo recital.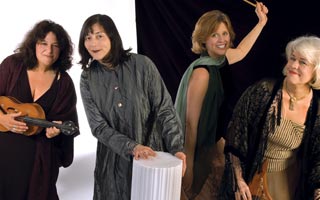 Tapestry – "Starry Night"
November 9, 2018
First Baptist Church
An exploration of the Night Sky that brought together music/textural imagery for a one-of-a-kind experience.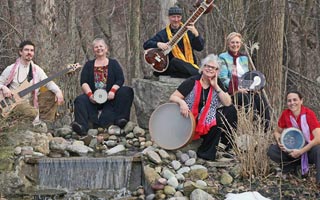 Sacred Waters Kirtan
November 10, 2018
Unity of Kalamazoo
Singing in ancient languages of world religions, the Kirtan invited the audience into devotional chanting across interfaith paths to unity.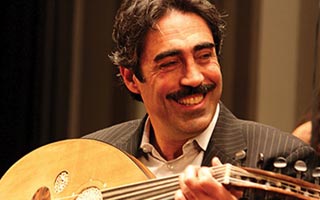 Simon Shaheen
November 11, 2018
Prince of Peace Lutheran Church
One of the most significant Arab musicians of his generation, Simon Shaheen has earned international acclaim as a virtuoso on the oud and violin.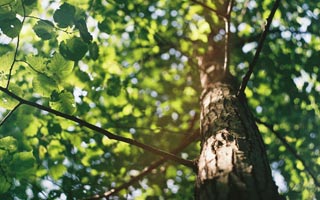 Frances Kozlowski & Friends
November 17, 2018
Kalamazoo Nature Center
Peace songs from around the world were presented by composer/performer Frances Kozlowski and friends.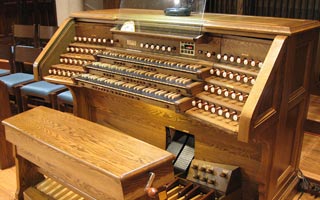 Organ With Brass & Voice
November 18, 2018
First Baptist Church
Kalamazoo artists with brass and other instruments celebrated the 20th anniversary of the church's Létourneau organ and its recent renovation.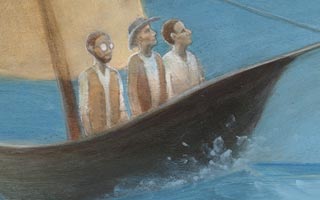 Abraham Jam
November 18, 2018
Congregation of Moses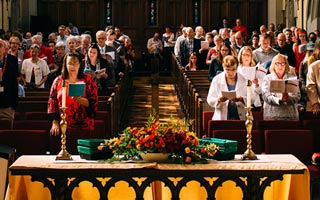 Messiah Sing
November 25, 2018
First Congregational Church
A community tradition since 1995, the annual Messiah Sing was held in the historic First Congregational United Church of Christ in downtown Kalamazoo.